Mercury is a modern and responsive child theme for WordPress's P2. The planet Mercury was "named Mercurius by the Romans because it appears to move so swiftly," a little like P2.
This is my first attempt at a child theme, and the first open source project I've worked on, so please be gentle!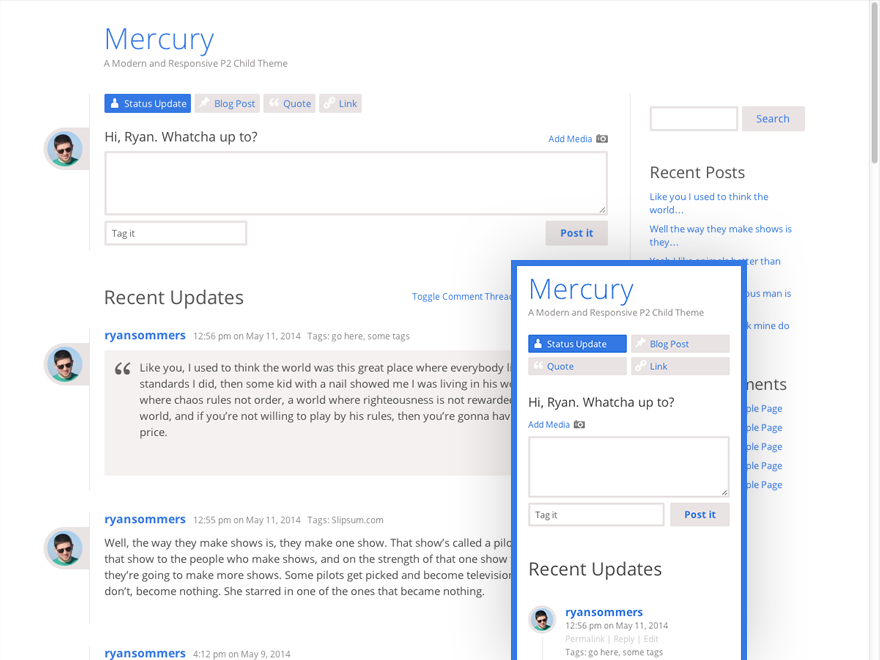 I've enjoyed and benefited from others open source work for years, but always made excuses about how I was too busy or didn't know how to contribute. Plus putting your work out there for everyone else to potentially pick apart is a little scary. But that all changes today!
You can view a basic demo at ryansommers.com/mercury and download it from GitHub at github.com/ryansommers/mercury/ or WordPress.org at wordpress.org/themes/mercury.